Welcome to your Student Portal!
Scroll down for resources and announcements.
Fall Term 2023 begins on Monday, August 21st!
Registration Form: Click here and also find it with current announcements and discussions on silvamusicgroup.com
We look forward to seeing you very soon! For the studio general calendar check out the calendar page on this website and also the Term Calendars further down this page. Don't forget to check your term or monthly tuition which begins in January. Tuition information is below and this document and lots more may be found in our new social/learning website as well.
Sign up NOW if you are not on the Remind App! You need this for important, short text announcements!
(Click on icon to go to REMIND.)
Students and mainly, parents:
If you are not receiving texts message announcements on your phone, please make sure you are on our Remind App list for studio-wide important text announcements so you don't miss anything. In the Remind App, our class number is: @1518-222 . It's easy to sign up by texting a message, click here for instructions. If your phone number needs to be updated, please do so in the app. 
Communicate directly with your teacher:
After your Fall Term lesson scheduling is confirmed, you will text, call and email your instructor directly for scheduling questions and other administrative matters.
Dr. Francisco Silva, 470-301-4839

Mireille Silva, 770-265-2619 

Lingyi Guo, 402-541-9083 

Mariya Tsvetkova, 678-559-8103

 

Please Note: Dr. and Mrs. Silva will keep track of calls and admin on the studio phone, mainly for business, banking and new student inquiries, 770-565-7177
Our new, interactive website has been in the development stage for 2 years and now we are up and running with our students and teachers. You may register as a student and parents may register as themselves. It's a social and learning site designed just for our studios and is members only so this is safe from the public eye. Watch instructional videos, share media, general news feeds, forums, courses and more within our members-only community. We will post in-house announcements, documents and answer any questions so that everyone can be informed. This is the place where you can ask questions about your repertoire, practice assignments, exercises and get answers from the instructors in between lessons and during breaks. We are building the Book 1 and Book 2 courses and beyond in the LMS possibilities of this platform.
All students and parents in our studios SIGN UP NOW! We encourage all of you to be engaged, add suggestions, create your own support groups. The possibilities are almost endless. (Technical note: your confirmation code might be sent to your junk mail when you Create an Account, so please check.) We look forward to seeing you on our private platform! Click on the image below to reach the "Sign in/ Create an Account" page. If you have any problems signing up, please email Mrs. Silva.
Click on image above to go there!
Find the current Studio Policy, Calendars and Tuition Information on the links below. 

This information is also found in your green booklet and is valid through the end of Spring Term 2024.
Studio News and Current Announcements
Students, use the subscribe box to receive up to date studio news in your email!
Ear Training Example
Ariel sings "My Bonnie" at his 3rd grade class concert. The opening interval is a great example of the interval of a 6th for ear training!
Technique and Practice Guide
Understanding basics of piano technique: All students, please see this!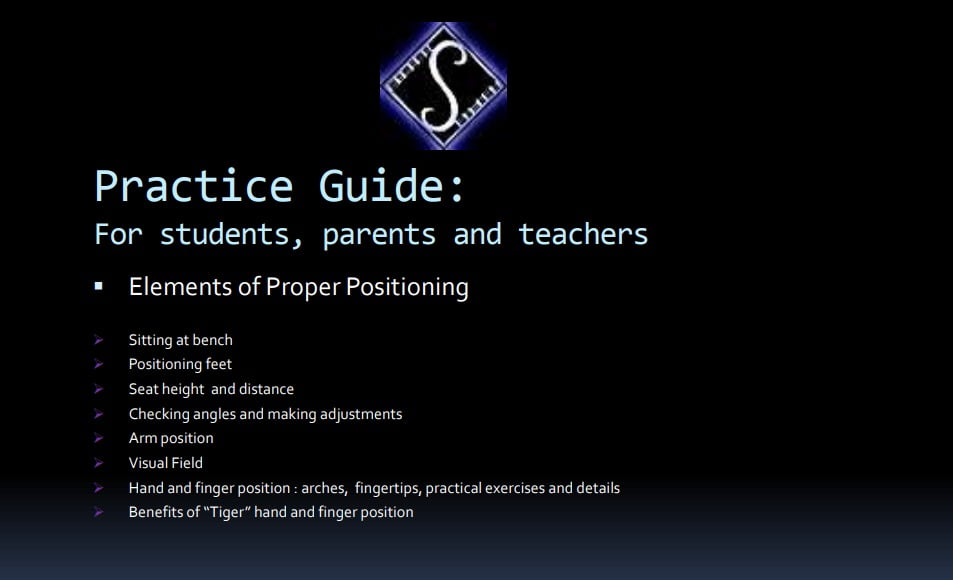 Book 1 Audio Tracks Dropbox Download
 Students: please listen and sing along until the piece/pieces you are working on are memorized (by singing only). Use your music to follow along at first!
  Book 1 Audio Tracks (Streaming)
Students:  Listen and sing along with each track until the piece/pieces you are working on are memorized (by singing only). Use your music to follow along at first!
Hot Cross Buns, singing
Hot Cross Buns, bridges
Hot Cross Buns, rocking bridges
Mary, singing
Mary, chords
German Folk Song, singing
German Folk Song, chords
German Folk Song, alberti bass
London Bridge, singing
London Bridge, chords
London Bridge, alberti bass
Twinkles, singing
Twinkles, chords
Twinkles, alberti bass
This Old Man, chords
This Old Man, alberti bass
Go Tell Aunt Rhody, singing
Go Tell Aunt Rhody, chords
Go Tell Aunt Rhody, alberti bass
Are You Sleeping
Running Brook, singing
Running Brook
Saints
French Folk Song, singing
French Folk Song
Spanish Folk Song, siniging
Spanish Folk Song
Czerny Etude
Staccato Etude, singing
Staccato Etude
Happy Birthday, singing
Happy Birthday, chords
Happy Birthday
Brazilian Folk Song
Bulgarian Folk Song
Saint Louis Blues
I've Been Working on the Railroad
Were You There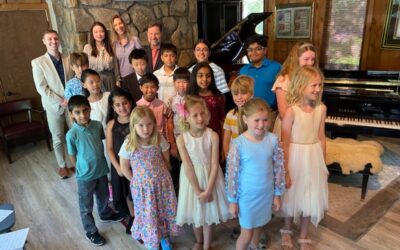 December Activities: We hope everyone had a great Thanksgiving break! Please note in the calendar in your folders and on the websites, we are still on break this week. Lessons resume next Monday, December 5. The last day of Fall Term lessons is December 15,...