Silva Music Studios
Established in East Cobb for over 25 years
Welcome to our Teaching Studios
… and Studio Piano Store!
Francisco Silva (DMA): performed the 32 Beethoven Piano Sonata Cycle twice and complete piano solo repertoire of Maurice Ravel. Mireille Gradeff Silva (MM):  repertoire includes Bach's Goldberg Variations and the 24 Chopin Preludes.
Natasha and Mrs. Silva at the piano
Playing together!
Alice, age 3 performs!
Francisco and Mireille Silva at the Piano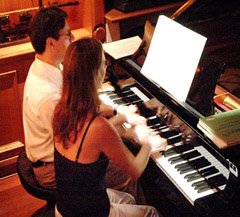 Performing four-hand repertoire
Grant Gilman, violin and Mireille Gradeff Silva, piano in concert.
Rachmaninoff 2nd Piano Concerto, Finale
Mireille Gradeff Silva plays with the Alpharetta Symphony Orchestra, Grant Gilman, conducting.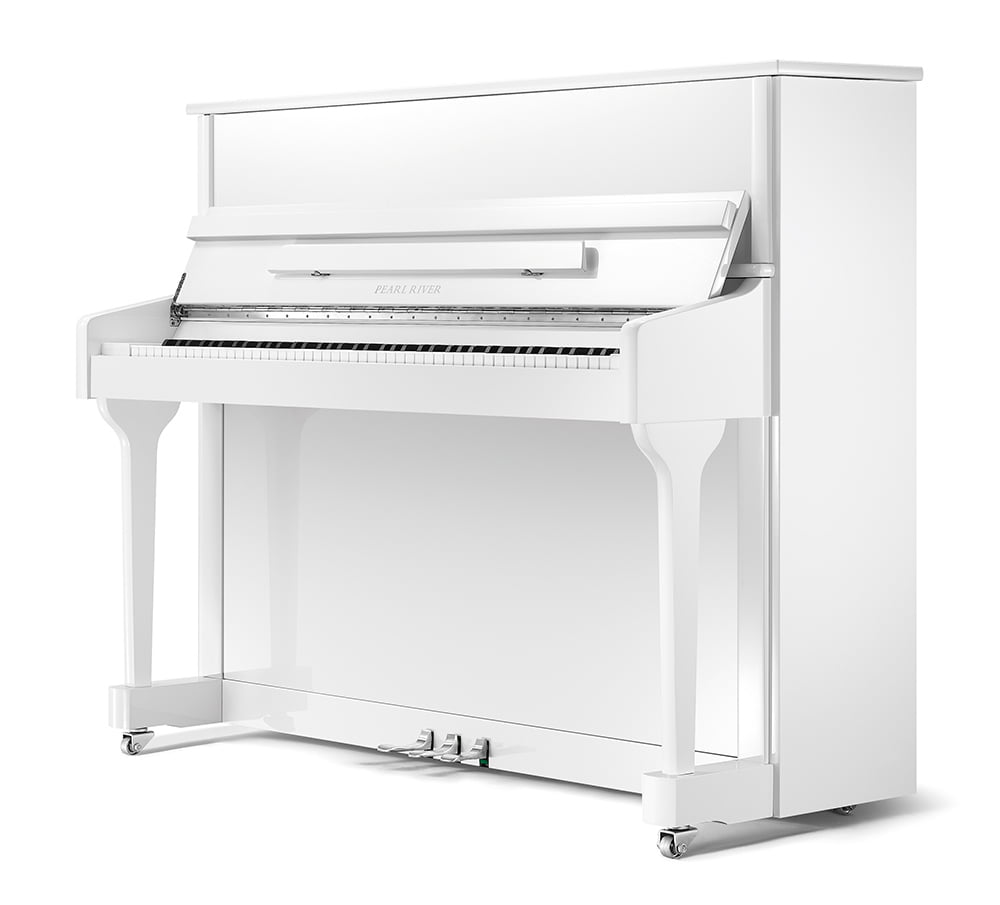 We hand-picked brand-new pianos for our students!
You will notice the addition of new upright and grand pianos at both studio locations. Try them out if you need  an instrument .
...a lot of love!
Faith gets attention before lesson time!
Private lessons for Piano, Cello and Violin
Our team of sought-after instructors offers lessons for children 4 years old and older and adults of all musical levels.
Our piano students progress light years ahead using our own Silva Piano Method, designed to be fast yet thorough.
We have 2 studio locations in East Cobb:  Blackwell Road and Hawkins Store Road, about 3 miles apart.
generation
In only one year, beginners as young as five years old can learn how to play and read music at a level that is normally achieved in 3-5 years with other methods and adults are able to play their first Bach, Beethoven and Chopin pieces!
Intermediate and advanced students focus on developing technique and repertoire. There are a number of venues in which our students perform such as the Fernbank Museum, retirement homes, piano competitions and other recurring recital opportunities. A number of our students have successfully auditioned for various university music programs, completed advanced degrees in music and are professional musicians or teachers.
Students in Performance Videos Sampler
Lessons begin January 16 Welcome to Spring Term 2023 at Silva Music Studios. We look forward to seeing everyone this week! Click on the Student Portal for the Spring Term, 2023 Calendar, Studio Policy and Tuition Information. The Student Portal also contains Book 1...
read more
Click here to get to the student portal for announcements, administrative docs, student materials and videos, discussions and more!
Mireille and Francisco Silva have developed one of the most innovative piano programs to date! With the Silva piano method and her enthusiasm for music, her enthusiasm for her students, and the way she enables a student to move along to an advanced level of piano skills quickly, I HIGHLY recommend her. This is one piano teacher who needs to be teaching other music teachers! I have been her student, as has my daughter. I have used other piano methods and the Silva method is far and away the best.