Justin Han
MM Choral Conducting and Piano Performance
Piano Instructor
Justin Han recently graduated with a double Master of Music degree and an Artist Certificate in choral conducting and piano performance from Georgia State University, where he was awarded the Robert Shaw Choral Scholar Award and Stegner Piano Scholarship. Justin is in high-demand as a pianist, conductor, singer, and violinist in the Atlanta area. He has worked with multiple universities, K-12 public schools, churches, and other ensembles, including the University of West Georgia and the Atlanta Homeward Choir. He is currently the Director of Music at Emory Presbyterian Church. Before Emory, Justin has held music director positions at Johns Creek Presbyterian Church, Commerce Presbyterian Church, Greensboro First United Methodist Church, and Our Hope Metropolitan Community Church. He is also the Founding Artistic Director of a chamber choral ensemble called Consolari and an ensemble member of Atlanta's professional choral ensemble, Coro Vocati.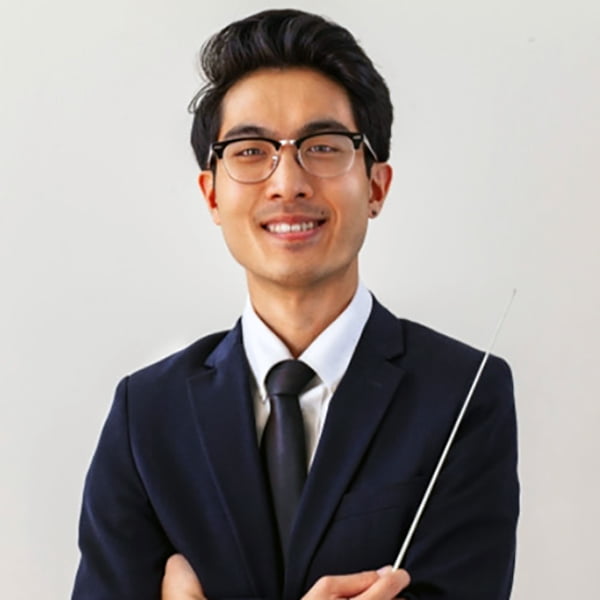 Lingyi Guo
DMA Candidate, Piano Performance, University of Georgia
Piano Instructor
Lingyi Guo, currently attends the University of Georgia pursuing a Doctor of Musical Arts degree in piano performance under the tutelage of Dr. David Fung and minoring in piano pedagogy with Dr. Pete Jutras and Dr. Grace Huang. She also received her Master's degree in piano performance at the University of Nebraska at Omaha in August 2019 under Dr. Washington Garcia, and her Bachelor's degree at the Sichuan Conservatory School of Music at Chengdu, China under Prof. Mai Wang. Born and raised in China, Ms. Guo has performed as a solo pianist throughout China, Singapore, Europe and United States. Her recent performances includes the concerto winner recital at the University of Georgia, the final recital at the Piedmont University hold by Chopin Academy of Atlanta, as well as the upcoming recital in Carnegie Hall as the first price winner of the "Golden Classical Music Awards" International Competition. Lingyi Guo is a top prize winner of the Liszt Memorial Prizes HongKong-International Piano Open Competition in 2011, ZhongXin International Music Competition in 2012, University of Georgia Concerto Competition in 2021, GMTA State Audition Upper College Devision in 2021 and the "Golden Classical Music Awards" International Competition in 2021.  A dedicated pedagogue with eight years of experience, Ms. Guo's students range from age five through adult, of all levels and abilities. Ms. Guo loves working with her students and enjoying sharing her music thoughts through her teaching.